I am such a bad bad DIL (daughter in law)! My Awesome MIL(you figure this one out) has created a Fabulous teaching blog and I haven't posted anything about it!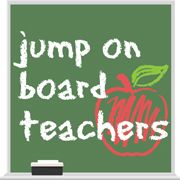 I knew my mother in law was an amazing teacher and I knew she loved lesson planning as much as I do, but it wasn't until I saw her first unit that I truly knew how Awesome she is.
I know you are thinking to yourself "What is so hard about lesson planning especially for little bitty people" Well let me tell you I know I personally work my butt of all week planning and getting everything ready for the next week while trying to teach and deal with emergencies like flying boogers and accidents and not I don't mean falling down accidents I mean pee accidents.
If you are a teacher and are looking for great comprehensive preschool-first grade units please pretty please go check out my MIL's
Blog
,
Pinterest
, and
Facebook
.